Gaz'aile 2
Hello,
I'm glad you find the Gazaile concept interesting and I would be happy to count you among the future Gazailistes!!!
The plans are valid for the ULM and the AIRPLANE in either diesel or petrol. The plans and the documents are now downloadable so you can have them without delay.
The plans are in many different formats with over 4000 photos and many pictorial explanatory texts that will facilitate the construction. There are references to good addresses for the purchase of materials at the best prices. There are also pages of aero construction technology and many things essential to carry out this construction to the end; everything is precisely detailed.
The plans bundle costs 300 euros which can be paid by Paypal or bank transfer.
Upon receipt of payment I will give you a password and a download address for plans and related documentation and I will open access to the forum. You can also join our association, CSA, to get metal parts made. Our association produces most of the metal parts of the Gazaile at an unbeatable price for those without specialised equipment. This can save a considerable amount of time.
If you live in Europe you will have access to all the molds for making the composite parts of the machine.
The forum allows exchanges between builders, to have answers to any doubts, and also to make group purchases at the best prices, to learn tips and tricks of construction. There is a Spanish and English section.
The ULM version differs from the airplane version in having bigger wings that's all, the fuselages are similar.
It serves me to "refresh" the plans, to make improvements in view of the problems that builders may be having. The documentation improves day by day, and a new updated package is downloadable every 6 months.
I also do a "hot line" every morning and evening so you can have an instant answer to any problems.
There are presently fifty machines that have been completed.
Do not hesitate to call me or email if you want more information.
The device can be seen in BREST and you are welcome to come and try it if you are around. There are two Gazailes in Brest, mine and Number 07 of Ballot.
Amicalement SERGE
How the Technical Bundle is Arranged
.
History of my developments
.
The actual
performances
of the gazaile 2.
Please also see these websites of Gazaile 2 builders and fliers !

http://gazaile261.free.fr/
http://gazaile2.free.fr/
http://gazaile2.nmr7.free.fr/index.html
http://aviongazaile44.wifeo.com/index.php
http://www.passionavion.com/gazaile.html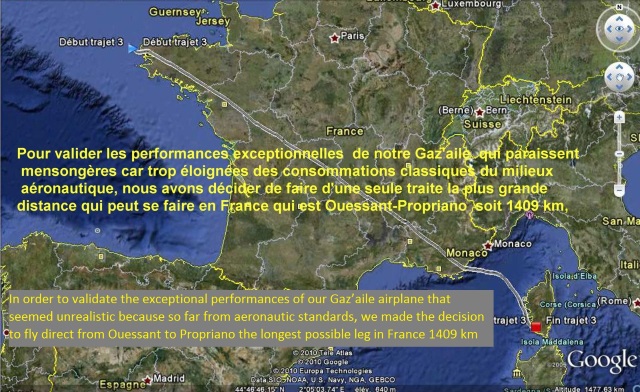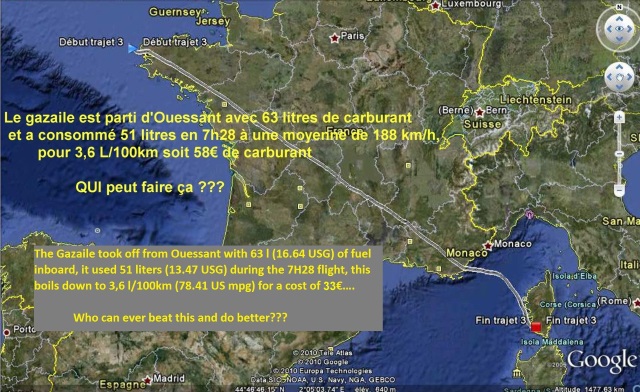 Serge Pennec
Kerhallet
29280 Locmaria Plouzané
02 98 48 43 79



More informations here.